Saturday, 10 October 2009 03:20
SecurityCornerMexico.com Recommended READING: REFERENCES, More federal indictments in Union corruption probe, Six Charged in Vast Insider-Trading Ring; The Federal Electricity Commission (Comisión Federal de Electricidad) is the Mexican state-owned electric monopoly, widely known as CFE. It is the dominant electric company and the second most powerful state-owned company in Mexico after Pemex. The Mexican constitution states that the government is responsible for the control and development of the national electric industry, and CFE carries out this mission. More HERE, by Wikipedia.
Also, US Corruption, FBI: Border Corruption Task Force Arrests DHS, Bureau of Customs and Border Protection Officer, Rampant Corruption on BOTH Sides of the U. S./Mexico Border: Immigration, American Heroe Behind Bars
After 4 deaths, 16 convictions, Centreville still stunned by grasp of drugs on its young
Centreville comes to grips with the destructive grasp of drugs on its young people.
By Caitlin Gibson
The tall young man with the square jaw and the mop of dark brown hair held the phone pressed against his ear. He didn't know what to do.
His girlfriend had just shot heroin from a tiny plastic bag he'd given her earlier that night, in her car, in the rain. She'd taken it back home to her parents' house in Centreville. She'd gone alone to her room and closed the door. She'd laid out the powder, dissolved it in water, as he'd taught her to do, drawn it into a syringe through a cotton ball, as he'd taught her to do, and injected it into a vein in her arm. More,
HERE
.
Mexico Reaches Record 100 Extraditions to US
By MARK STEVENSON
The Associated Press
Monday, November 2, 2009
MEXICO CITY -- Mexico has extradited a record number of criminal suspects to the United States this year, underscoring a dramatic improvement in cross-border law enforcement cooperation - and an urgent attempt to clean up the country's crime-addled prisons.
Authorities reached the historic 100-person mark with the shipment north of 11 crime fugitives on Sunday, the eve of a visit by Mexican Attorney General Arturo Chavez to Washington. Previously, the most suspects sent from Mexico to the U.S. in a year was 95, the number extradited in 2008. More, HERE.
Report: Official Says Dealers Could Teach Farmers
The Associated Press
Thursday, October 29, 2009
MEXICO CITY -- A Mexican agriculture official has caused a stir by reportedly suggesting that Mexican farmers could learn a thing or two from drug traffickers.
Assistant Secretary of Agriculture Jeffrey Max Jones was quoted by the newspaper Reforma on its Web site Wednesday as saying that farmers "should follow the example of drug traffickers because they produce what the market demands."
"Today, on the other hand, farmers produce (crops) and later check to see if there is any demand in the market."
The Agriculture Department issued a statement calling Jones' remarks "unfortunate."
More than 13,800 people have died in drug violence since late 2006, when President Felipe Calderon ordered a nationwide crackdown on traffickers.
Mexico Nabs Man Called Drug Cartel's State Leader
The Associated Press
Wednesday, October 28, 2009
GUADALAJARA, Mexico -- Police arrested a man Tuesday who they say headed the operations of the "La Familia" drug cartel in the western state of Michoacan.
Abel Valadez Oribe, 32, was reportedly heading for a cockfight when police stopped his car and arrested him, authorities said. They said police were tipped to his whereabouts by several informants. More, HERE.
October 12, 2009 by
Sylvia Longmire, an editorial contributor in SecurityCornerMexico.com)
Mexican governor won't resign despite court ruling
After All That, Is Our Homeland Any Safer?
Mexican girl: Smuggler ignored plea to save family
Seizure of Mexican Utility Spurs Protests
Calderón Denies Move Is First Salvo in Campaign to Dismantle Trade Unions
Washington Post Foreign Service
Friday, October 16, 2009
MEXICO CITY, Oct. 15 -- Union members and their political allies filled the streets of the Mexican capital Thursday night to condemn President Felipe Calderón's recent liquidation of a state-run power utility, a surprise move seen by many as an assault on organized labor.
Declaring the state-owned company so poorly managed as to be "unsustainable," Calderón on Saturday night authorized the seizure of Central Light and Power. He also deployed about 1,000 federal police officers in riot gear to enforce his decree; workers from another state-run power company swept in to take over the electric grid and keep the lights on. More, HERE.
Senate Finance Committee Approves Health-Care Bill; Baucus: 'This Is Our Opportunity to Make History
President Obama's top domestic initiative heads to a historic debate before the full Senate. (AP, Bloomberg)
Washington Post Staff Writers, Tuesday, October 13, 2009
A key Senate committee easily approved a sweeping overhaul of the nation's health-care system Tuesday afternoon, clearing the way for President Obama's top domestic initiative to advance to a historic debate before the full Senate.
The Senate Finance Committee vote in favor of the bill was 14 to 9.
Republican Sen. Olympia J. Snowe of Maine broke with her party and joined all 13 Democrats on the committee in voting for the package, which would spend $829 billion over the next decade to make health insurance affordable for millions of Americans who would otherwise go without coverage, according to congressional budget analysts. More, HERE.
Nobel for Obama Brings Praise, Ire: Surprise Award May Prove Mixed Blessing
VIDEO: Obama "Surprised and Humbled"
President Barack Obama responds to his being awarded the Nobel Peace Prize on Friday morning at The White House. (The Washington Post)
President Obama on Friday won the 2009 Nobel Peace Prize, bringing the relatively novice leader a new measure of prestige on the world stage but also potential complications in carrying out a foreign policy that includes managing two wars.
In making Obama the third sitting U.S. president to win the prize, the Norwegian Nobel Committee praised the president's cooperative approach to global issues, a clear rebuke of the Bush administration's aversion to international organizations and treaties. More, HERE.
President Obama greets military on the South Lawn of the White House in April. He was awarded this year's Nobel Peace Prize.
Washington Post Staff Writer
Saturday, October 10, 2009
The new winner of the Nobel Peace Prize walked out of his house just after 11 a.m., dressed handsomely in a dark suit and a classic blue tie. He descended a marble staircase into a manicured garden, flowers in full bloom, and stepped up to a podium on a perfect autumn day. After making a joke about the lightheartedness of children, he said he was "surprised and humbled" by the award. Then he asked the world to unite by providing all people with opportunity, dignity and freedom from violence and disease.
All told, Barack Obama spoke for six minutes Friday. He said little concrete, nothing controversial, nothing contentious. And yet, once he walked back into his house, contention dominated the day. More, HERE.
Joseph Rocha: I was tormented for being gay in the Navy.
© Copyright 1996- 2009 The Washington Post Company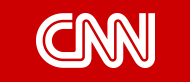 ISLAMABAD, Pakistan (CNN) -- A car packed with 150 kilograms (330 pounds) of explosives detonated at Peshawar's Meena Bazaar Wednesday, killing at least 90 people and injuring more than 200 others, according to a government official.

Most of the dead were women who were shopping in the labyrinth of stores in the Peepal Mandi section of the city, according to North West Frontier Province's information minister Mian Iftikhar Hussain. More. HERE.

© 2009 Cable News Network. Turner Broadcasting System, Inc. All Rights Reserved.
Al Jazeera is probably the most watched news channel in the Middle East. Increasingly, Al Jazeera's exclusive interviews and other footage are being rebroadcast in American, British, and other western media outlets such as CNN and the BBC. The television network is headquartered in Doha, QUATAR. An inquiry at the Press Office, American Embassy in Mexico confimed that Al Jazeera is an international news service as any other, with offices, accredited reporters in the US: The War on Al Jazeera.
Utility Closure Sparks Mexico Anger
Thousands of LFC workers have protested against the decision to shut down the utility [EPA]
The Mexican government has found itself facing off against the country's powerful electrical workers union, after announcing the closure of a state-run power company.
Georgina Kessel, the Mexican energy minister, said on Tuesday that the decision to close Luz y Fuerza del Centro (LFC), which supplies one-fifth of Mexico's electricity, was taken to improve efficiency. More, HERE.
Is Calderón Busting Unions or Bringing Change?
By Ioan Grillo and Dolly Mascarenas / Mexico City Wednesday, Oct. 14, 2009
Miguel Tovar, AP: Members of the Mexican Union of Electricians protest the government's decision to dissolve the state-run electricity company Luz y Fuerza del Centro in Mexico City on Oct. 11, 2009.
Economic reform arrived at Mexico's electrical utility on Saturday night wearing black body armor, crash helmets and ski masks. Flabbergasted workers arriving for early morning shifts on Sunday found thousands of Federal police deployed to enforce a government decree shutting down the company. A special edition of the government gazette decreed that because of inefficiency and unacceptable losses, the state-run utility that provides power to 25 million people in the heart of Mexico had ceased to exist. Its 44,000 employees were immediately terminated, depriving the nation's oldest industrial trade union of its entire membership. The plants were kept running by federal electricity workers bused in to take over.
The dramatic move against Mexico's Light and Power monopoly divided public opinion in a nation gripped by a crippling recession. Supporters hailed the move as the pro-business President Felipe Calderón's boldest and most effective step toward modernizing the economy — and exorcising the remaining ghosts of the 71-year political monopoly of the Institutional Revolutionary Party (PRI) that ended in 2000. The company and its union, they argue, were self-serving, inefficient cartels holding Mexico back. It employed too many at inflated wages, they argue, and provided a terrible service characterized by daily blackouts and power surges. "The electricity workers are not victims. They have been looting Mexico for years," said pundit and onetime PRI loyalist Abraham Zabludovsky on his daily radio show. "This could be the great action that Calderón is remembered for." More. HERE.
© 2009 Time Inc. All rights reserved |
Six Charged in Vast Insider-Trading Ring
Associated Press: Raj Rajaratnam is led in handcuffs from FBI headquarters in New York.
BY JENNY STRASBURG AND CHAD BRAY
Oct. 17, 2009 - In a case echoing the scandals of the 1980s, federal authorities exposed what they claim is the biggest insider-trading ring in a generation -- a conspiracy in which a hedge-fund kingpin and executives at blue-chip firms including IBM and Intel allegedly connived to profit on Google and other big-name stocks.
At the center was Raj Rajaratnam, founder of Galleon Group, a New York-based fund firm that manages $3.7 billion. A native of Sri Lanka, he spent years carving a reputation as a meticulous investor in technology stocks, building a fortune estimated at $1.5 billion. More, HERE.
Copyright 2009 Dow Jones & Company, Inc. All Rights Reserved
The Centre for Research on Globalisation (CRG) is an independent research and media group of writers, scholars, journalists and activists. The CRG is based in Montreal. It is a registered non profit organization in the province of Quebec, Canada. ESPAÑOL, Português, Deutsch.
Get Off Obama's Back: Second Thoughts From Michael Moore
By Michael Morre; Global Research, October 11, 2009; Huffington Post - 2009-10-10
Friends,
Last night my wife asked me if I thought I was a little too hard on Obama in my letter yesterday congratulating him on his Nobel Prize. "No, I don't think so," I replied. I thought it was important to remind him he's now conducting the two wars he's inherited. "Yeah," she said, "but to tell him, 'Now earn it!'? Give the guy a break -- this is a great day for him and for all of us."
I went back and re-read what I had written. And I listened for far too long yesterday to the right wing hate machine who did what they could to crap all over Barack's big day. Did I -- and others on the left -- do the same?
We are weary, weary of war. The trillions that will have gone to these two wars have helped to bankrupt us as a nation -- financially and morally. To think of all the good we could have done with all that money! Two months of the War in Iraq would pay for all the wells that need to be dug in the Third World for drinking water! Obama is moving too slow for most of us -- but he needs to know we are with him and we stand beside him as he attempts to turn eight years of sheer madness around. Who could do that in nine months? Superman? Thor? Mitch McConnell? More, HERE.
© Copyright Michael Moore, Huffington Post, 2009
Obama and the Nobel Prize: When War becomes Peace, When the Lie becomes the Truth
by Michel Chossudovsky
October 11, 2009
When war becomes peace,
When concepts and realities are turned upside down,
When fiction becomes truth and truth becomes fiction.
When a global military agenda is heralded as a humanitarian endeavor,
When the killing of civilians is upheld as "collateral damage",
When those who resist the US-NATO led invasion of their homeland are categorized as "insurgents" or "terrorists".
When preemptive nuclear war is upheld as self defense.
When advanced torture and "interrogation" techniques are routinely used to "protect peacekeeping operations",
When tactical nuclear weapons are heralded by the Pentagon as "harmless to the surrounding civilian population"
When three quarters of US personal federal income tax revenues are allocated to financing what is euphemistically referred to as "national defense"
When the Commander in Chief of the largest military force on planet earth is presented as a global peace-maker,
When the Lie becomes the Truth.
Obama's "War Without Borders"

We are the crossroads of the most serious crisis in modern history. The US in partnership with NATO and Israel has launched a global military adventure which, in a very real sense, threatens the future of humanity.
At this critical juncture in our history, the Norwegian Nobel Committee's decision to award the Nobel Peace Prize to President and Commander in Chief Barack Obama constitutes an unmitigated tool of propaganda and distortion, which unreservedly supports the Pentagon's "Long War": "A War without Borders" in the true sense of the word, characterised by the Worlwide deployment of US military might.
Apart from the diplomatic rhetoric, there has been no meaningful reversal of US foreign policy in relation to the George W. Bush presidency, which might have remotely justified the granting of the Nobel Prize to Obama. In fact quite the opposite. The Obama military agenda has sought to extend the war into new frontiers. With a new team of military and foreign policy advisers, the Obama war agenda has been far more effective in fostering military escalation than that formulated by the NeoCons. More, HERE.
by Michel Chossudovsky, also available in pdf format
by F.William Engdahl
by Michel
Chossudovsky
now available in pdf format
© Copyright Michel Chossudovsky, Global Research, 2009
Obama's Test: Democracy or Chaos in Latin America

by Ramzy Baroud

Latin America stands at the threshold of a new era: one that promises a return to political uncertainty, violence and chaos or one of political stability and economic prosperity. Honduras is a crucial indicator. The possible outcomes of the Honduran crisis are likely to define the coming era for Latin America and the US future role in that hemisphere, and, in fact, beyond it. Indeed, the story is much more elaborate than a daring president holed up in a foreign embassy in his own country.

In her second visit to Asia as US Secretary of State, Hillary Clinton declared on July 21 in Bangkok , "The US is back." The declaration was disconcerting to many Asian countries, despite Clinton 's indistinct qualifications afterwards. Asian countries, exploring regional unity and economic cooperation are well aware of the subtle meaning of the term. However, it's unlikely that politically stable and economically prospering Asia countries would allow for unwarranted outside interferences, especially with the growing Chinese regional influence and the election of Yukio Hatoyama the prime minister of Japan .More, HERE.

© Copyright Ramzy Baroud, Global Research, 2009

© Copyright 2005-2009 GlobalResearch.ca |
Surprise Nobel for Obama Stirs Praise and Doubts
VIDEO: Return to Juarez
VIDEO: The Murder Beat
Car contains 161 pounds of pot; SENTRI user held
SAN YSIDRO — A member of the SENTRI program was arrested after 161 pounds of marijuana were found in the sedan he was driving, U.S. Customs and Border Protection said yesterday.
The 20-year-old man tried to drive into the country through the San Ysidro Port of Entry about 2:45 p.m. Wednesday. He was sent to secondary inspection, the agency said.
An X-ray machine showed irregular shapes in the 2003 Nissan Altima. Agents found 45 packages of marijuana in the dashboard, bumpers and all four tires with a street value of more than $72,000, the agency said.
The driver was arrested on suspicion of smuggling. The marijuana and car were seized.
The Secure Electronic Network for Travelers Rapid Inspection program pre-screens select border crossers to use a special lane to enter the United States quickly.
J. Harry Jones: (760) 737-7579
© Copyright 2009 The San Diego Union-Tribune, LLC
El Universal has no official political affilation and is the most read newspaper in Mexico.Foto: Jacobo Arellano / EL UNIVERSAL: NO LLEGA LA AYUDA. Vecinos de Ecatepec denunciaron ante funcionarios federales y municipales la falta de apoyos, luego de la tormenta del viernes Ver notaEL RECUENTO DE LOS DAÑOS La tormenta que azotó al Distrito Federal y la zona conurbada del estado de México dejó un saldo trágico preliminar de seis personas muertas y tres desaparecidas | Ver notaTROMBA EN EDOMEX Y DF: 4 MUERTOS La tormenta que cayó ayer por la tarde en el norte del valle de México dejó cuatro personas muertas, ríos, presas y canales desbordados, así como daños materiales de consideración. En algunas zonas las inundaciones superaron el metro de altura Ver nota Zonas afectadasNEGOCIACIONES. El dirigente del SME, Martín Esparza, condicionó el regreso a la mesa de diálogo si acuden a ésta los secretarios de Energía, Georgina Kessel; de Hacienda, Agustín Carstens, y el de Gobernación, Fernando Gómez Mont Ver notaINICIA MARCHA. Un contingente de cerca de 20 mil personas inició una movilización hacia la residencia oficial de Los Pinos, encabezada por el dirigente del SME Martín Esparza Ver notaDÍA DE PROTESTAS. Cientos de integrantes del Sindicato de Trabajadores Petroleros se manifiestan frente a su sede sindical, en la colonia Buenavista, para exigir la destitución de su líder, Carlos Romero Deschamps Ver notaSME. En medio de la crisis económica y el conflicto que vive el sindicato, Martín Esparza, líder de los electricistas, inauguró instalaciones deportivas para su gremio con un costo de 103 millones de pesos. Ver notaRADICALIZAN POSICIONES. El SME convocó a una marcha el próximo jueves para demandar el reconocimiento de Martín Esparza Flores como líder del gremio. Ver nota© Queda expresamente prohibida la republicación o redistribución, parcial o total, de todos los contenidos de EL UNIVERSAL Proceso is a weekly magazine, renowned for its left-wing journalism
Last Updated on Tuesday, 17 November 2009 10:08