DC Approves Medical Marihuana; A High-tech Makeover For $100 Bills; High-tech Highway Robbery on Wall Street; Why People Dislike Government; U. S. Distrust, Discontent, Anger and Partisan Rancor: PEW; Mexico News
Sunday, 18 April 2010 13:21
SecurityCornerMexico.com Recommended READING:  
Image Credit:  Medical Marijuana Helps HIV Pain  
Since the beginning of the 20th century, most countries have enacted laws against the cultivation, possession, or transfer of cannabis for recreational use. These laws have impacted adversely on the cannabis plant's cultivation for non-recreational purposes, but there are many regions where, under certain circumstances, handling of cannabis is legal or licensed. Many jurisdictions have lessened the penalties for possession of small quantities of cannabis, so that it is punished by confiscation and sometimes a fine, rather than imprisonment, focusing more on those who traffic the drug on the black market.  
More, HERE, by Wikipedia.. 
CAMPAIGN WATCH! Medical Cannabis for PTSD for Veterans, Police, Firefighters and Other American Citizens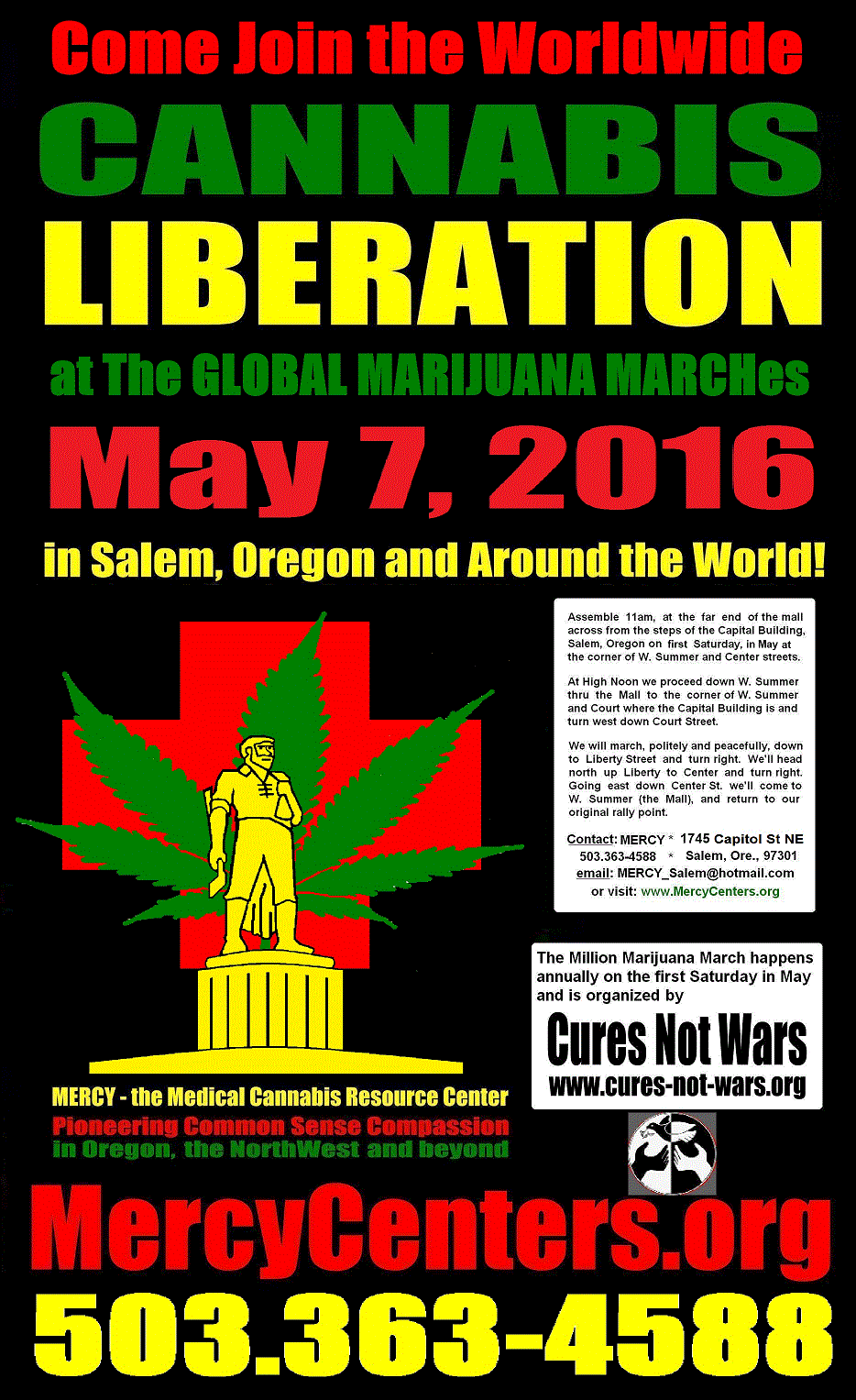 On the state level, 14 states have legalized medical marijuana: Alaska, California, Colorado, Hawaii, Maine, Michigan, Montana, Nevada, New Jersey, New Mexico, Oregon, Rhode Island, Vermont and Washington; Maryland allows for reduced penalties if cannabis use has a medical basis. California, Colorado, New Mexico, Maine, Rhode Island, and Montana are currently the only states to utilize dispensaries to sell medical cannabis. California's medical marijuana industry took in about $2 billion a year and generated $100 million in state sales taxes during 2008 with an estimated 2,100 dispensaries, co-operatives, wellness clinics and taxi delivery services in the sector colloquially known as "cannabusiness". New Jersey has recently passed a bill legalizing marijuana for medicinal purposes.  
More, HERE by Wikipedia.  
Wikipedia® is a registered trademark of the Wikimedia Foundation, Inc., a non-profit organization.
---
US & INTERNATIONAL 
A high-tech makeover for $100 bills 
D.C. approves medical marijuana
 
Church pedophilia scandal grows in Latin America
  
U.S. public schools face threat of tens of thousands of layoffs
From coast to coast, public schools face the threat of tens of thousands of layoffs this year in a fiscal crunch likely to result in larger class sizes and fewer programs to help students in need.  
Reports of deep staffing and service cuts are emerging in several states, including California, Illinois and New Jersey, as school officials warn that finances have been stretched to the breaking point. The Washington area is not immune.  
More, HERE.  

 
Why people dislike government 
 


 
In Tehran, a display of military might 
Hank Stuever reviews MSNBC's 'McVeigh Tapes'
Washington Post Staff Writer
Fifteen years ago today, Timothy McVeigh parked a Ryder truck filled with explosives and ammonium nitrate fertilizer in front of the Oklahoma City federal building and detonated a bomb so strong it sheared off half the building and killed 168 people. History is still puzzling through the event's lingering effects. 
More, HERE. 
Despite billions in U.S. aid, Colombia struggles to reduce poverty 
Dario Ospino works on a lucrative plantation whose owner receives subsidies from the state. (By Juan Forero/the Washington Post) 
Militia movement's heroes will be packing heat at rally on the Potomac
Members of Restore the Constitution plan their strategy for Monday's rally, which will be held on the shores of the Potomac River in Northern Virginia. It is one of several that have been held across the nation. (Photos By Linda Davidson/the Washington Post)  
Daniel Almond will carry a pistol and a rifle. (Linda Davidson - The Washington Post)  
Handful of European airports reopen
Europe's air travel crisis grows, no end in sight
 
Providing counsel to the Pope
 
MEXICO
 Family of producer's slain wife to retrieve body 
Calderon: Most Mexico drug war dead are criminals
Sisters: Victim went to Mexico to save marriage 
  
In this photo provided by Mariza Alyrio, Monica Beresford-Redman is shown at her Zabumba Brazilian restaurant, in Dec. 2009, made available Thursday, April 8, 2010. Beresford-Redman's sisters say they will travel to Mexico soon to recover her body and get an update on the investigation. Bruce Beresford-Redman remains Mexican authorities' prime suspect in his wife Monica's disappearance and death earlier this month in Cancun. (AP Photo/Courtesy Mariza Alyrio) (Anonymous - AP) 
Police: Boxer kills self in jail after arrest for wife's killing 
 
U.S. border agents shoot man at busy Mexico crossing
 
Mexico bishop says porn, tv to blame for priest abuse
---
Pew Research Center for the People & the Press 
Distrust, Discontent, Anger and Partisan Rancor
The People and Their Government
Overview
By almost every conceivable measure Americans are less positive and more critical of government these days. A new Pew Research Center survey finds a perfect storm of conditions associated with distrust of government -- a dismal economy, an unhappy public, bitter partisan-based backlash, and epic discontent with Congress and elected officials. 
Rather than an activist government to deal with the nation's top problems, the public now wants government reformed and growing numbers want its power curtailed. With the exception of greater regulation of major financial institutions, there is less of an appetite for government solutions to the nation's problems -- including more government control over the economy -- than there was when Barack Obama first took office. 
The public's hostility toward government seems likely to be an important election issue favoring the Republicans this fall. However, the Democrats can take some solace in the fact that neither party can be confident that they have the advantage among such a disillusioned electorate. Favorable ratings for both major parties, as well as for Congress, have reached record lows while opposition to congressional incumbents, already approaching an all-time high, continues to climb. 
The Tea Party movement, which has a small but fervent anti-government constituency, could be a wild card in this election. On one hand, its sympathizers are highly energized and inclined to vote Republican this fall. On the other, many Republicans and Republican-leaning independents say the Tea Party represents their point of view better than does the GOP. 
More, HERE. 
Copyright © 2010   Pew Research Center   All Rights Reserved  
---
"More and more Americans are taking responsibility for what was done in our name. Though we have acted with cold hearts far too many times, we have not forgotten our actions towards you. Our heavy hearts still hold hope that we can restore inside our country the acknowledgment of your humanity, that we were taught to deny ... Please accept our apology, our sorrow, our care, and our dedication to change from the inside out."  
– Josh Stieber and Ethan McCord, who pulled injured children from van in Wikileaks video 
---
You Tube 
Jesse Ventura Interview - American Conspiracies 
Show some courage! Jesse Ventura challenges Bill O'Reilly to an interview   
Afghanistan is Vietnam all over again - Jesse Ventura  
---
 Spying on Americans Continues Despite Court Order 
Global Research, April 12, 2010 by Tom Burghardt 
The Pentagon's Fantasy Numbers on Afghan Civilian Deaths  
VIDEO: "Nuclear Terrorism": 
Al Qaeda is an Upcoming Nuclear Power according to president Obama 
The US is the most dangerous threat to global security 
Global Research, April 15, 2010 by Kourosh Ziabari 
Child Obesity in America: "Mommy, Mommy! Why Am I Fat?"
  

by David Kendall 

© Copyright 2005-2009 GlobalResearch.ca 
---
 The Legacy of American Food to the World ..

CNSNews.com 
 
 
First Lady Links Childhood Obesity to National Security in Launch of 'Let's Move' Campaign 



In this October 29, 2009 file photo, first lady Michelle Obama holds a sweet potato as she harvests vegetables from the garden with children from Washington's Bancroft and Kimball Elementary schools on the South Lawn of the White House in Washington. Obama launched the Let's Move campaign to end childhood obesity on Tuesday, which she said was first inspired by the garden project she started at the White House last spring. (Associated Press)   

February 09, 2010, by Penny Starr, Senior Staff Writer 

 (CNSNews.com) – At a ceremony at the White House on Tuesday, First Lady Michelle Obama announced the launch of the 'Let's Move' campaign to end childhood obesity in the United States, an epidemic she said is costly and a threat to national security.
 
"A recent study put the health care cost of obesity-related diseases at $147 billion a year," Mrs. Obama said. "This epidemic also impacts the nation's security, as obesity is now one of the most common disqualifiers for military service."
 
The ceremony, attended by many officials of President Barack Obama's cabinet, followed the signing earlier in the day of a presidential memorandum establishing a task force to study the problem and make recommendations after 90 days.
 
Obama announced a long list of goals she said she hopes the "Let's Move" campaign will accomplish, including many that can be done "in a generation." 
More, HERE. 

All original CNSNews.com material, copyright 1998-2010 Cybercast News Service   

---
American junk food imports hit poor 
Central American countries are facing an obesity crisis because of the influx of North American junk food, say researchers. 
---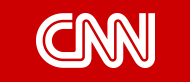 Fatty foods may cause cocaine-like addiction 
Violent crime in France
The French and their government fret about the prevalence of violent crime
Mexico's culture wars: Metrosexuality
As the capital grows more liberal, conservatives are rallying elsewhere

 

 


Copyright ©

The Economist Newspaper Limited 2010

. 
 

---
Fake Race Vehicle Seized With Nearly a Ton of Cocaine 
A truck that was seized by the police in Bilbao, Spain. 
TRAVEL: The Texas Border Draws Frequent Fliers  
Michael Stravato for The New York Times: The Santa Ana National Wildlife Refuge draws bird-watchers 
Copyright 2010 The New York Times Company 
---
 MEXIDATA . INFO  
With their Power Intact, Mexico's 'Los Zetas' Spread South
By Jerry Brewer 
Mexican drug trafficking organizations (DTOs) appear to be in agreement that Los Zetas have become a common threat to their operational venues.  However, the common belief among the narcoterrorists is that the Zetas are much too powerful to be challenged without help from those with similar massive narco-dollar pursuits.   
These interesting alliances of convenience are actually an act of desperation for each DTO to slow down or stop a rival opponent from monopolizing the drug trafficking trade.  There are no real loyalties in these alliances and the chess-like movements of all the major DTOs is a recipe for disaster. 
More, HERE. 
---
Poll: Presidential approval ticks back up 
Mitofky's monthly national survey showed President Calderón's approval rating continuing to move up to 56% from the January 2010 low of 52%.  
Generic party preferences for the 2012 presidential elections remain largely unchanged, with the PRI well in front of both PAN and PRD, but down slightly from its November 2009 peak. The overall mood remains negative, with 56.9% of respondents saying the nation is on the wrong course – just below the November 2009 peak (57.1%).  (www.consulta.com.mx) 
Statistics: Gang-related killings soar 
The government for the first time gave its own tally of gang-related killings in a 'confidential' document to Congress, but the details were widely reported. 
According the official figures, there were 22,743 gang-related killings from December 2006, when Felipe Calderón took office, through last month, including 3,365 in the first quarter of 2010. Of the total, 92% are said to be gang members. The report also says the military and police detained 121,199 gang members during this period and seized US$9.5 billion in drugs and more than 71,000 firearms.  
Fear of gang violence turns Cuernavaca into a 'ghost town' 
 Most businesses in this normally vibrant city and popular weekend getaway shut down by 8pm on Saturday night, as rumors and threats of drug-gang violence spread on Twitter and Facebook. Commented El Universal: "By the afternoon, the collective psychosis was such that scores—hundreds—of businesses closed their doors. The city seemed to become a ghost town that night. The Army staged patrols, and the police were on maximum alert. Ultimately, nothing happened." The number of gang killings and fire bombings of businesses in Cuernavaca and the state of Morelos has soared in the wake of the government's killing of Arturo Beltrán Leyva last December, as the Beltrán Leyva cartel's former enforcer, Édgar Valdez Villarreal, "La Barbie," tries to take control of the market from what's left of the family.  Many of the bombings have been marked by the initials of a new group, the 'South Pacific Cartel  
(CPS).' (Universal 4/18)
---
El Universal
has no official political affilation and is the most read newspaper in Mexico.
Last Updated on Wednesday, 21 April 2010 15:20