Washington Post References
Thursday, 01 March 2007 05:11
Free, instant translation in Google's LANGUAGE TOOLS  
I N T R O D U C T I O N
Mexicans are advised to exercise MAXIMUM CAUTION, monitor developments that might affect your safety in the United States because of Hate Crimes. The FBI reports that hate crimes against Latinos rose almost 40 percent between 2003 and 2006, and Hispanic activists say they are being targeted with threats and intimidation. This is just a recent incident: STATEN ISLAND, N.Y. -- A rash of recent assaults on Mexican immigrants has heightened tensions in Port Richmond, already on edge following the savage beating of a 25-year-old baker earlier this (April 2010) month.   
In addition, no matter what your nationality the US in under permanent risk of terrorism. Visitors could be caught up in attacks targeted at American, British, Canadian, Australian citizens, others. Terrorists may attack official or civilian targets. Crime rates are higher in the larger cities, such as New York, Los Angeles and Chicago. Many parts of the United States are subject to different natural hazards, including earthquakes, fires or wildfires, floods, extreme heat, hurricanes, landslides and debris flow (mudslides), thunderstorms and lightning, tornadoes, tsunamis, volcanoes (Hawaii, Alaska and Pacific Northwest), winter storms (freezing rain, heavy snow and blizzards) and extreme cold. Tourists are often targeted for petty crimes such as pick-pocketing and theft, particularly on public transport. It is recommended that before visiting your destination point, Google it and write NAME OF CITY TO BE VISITED, then "crime, areas to be avoided & gang activities" to determine your level of threat.  
ComeBackAlive.com, a site dedicated to Dangerous Countries writes on quote: 
"There are more than 200 million guns in the possession of Americans. Most violent acts in the States are the result of robberies, domestic disputes and drug-related violence. Terrorist acts, ranging from the killing of abortionist doctors to the bombing of the World Trade Center, are highly publicized but not considered a real threat to travelers. The threat of robbery or violent crime in inner cities and some tourist areas is real and should be taken seriously. Travel in America is considered safe (by .. Americans), and danger is confined to random violence and inner cities. Those seeking adventure can find it in a New Orleans bar at five in the morning or strolling through South Central L.A. after midnight." .. 
More, in preparation for your upcoming trip to the United States of America, HERE. 

  
  
America is the largest economy in the world and Americans call themselves the richest country in the world. American leads the world in technology, space exploration in other such areas. So, why is this accusation of being "dumb"? And if Americans are so dumb, why is the country so rich? 

HATE CRIMES 
TRAVEL ADVISORY: The Southern Poverty Law Center counted 932 active hate groups in the United States in 2009. Only organizations and their chapters known to be active during 2009 are included. More, HERE.
You Tube
Canada Free Press
By John Lillpop
---
The sorry state of 2010
 
The making of a wartime commander in chief: Even as President Obama has sought to convey an image of a deliberate leader preoccupied with the battle's human toll, he has used military power aggressively

 
FBI broke law to get call records: Bureau illegally collected more than 2,000 phone records between 2002 and 2006 by invoking terrorism emergencies that did not exist 
  
The CIA's inside-outside debate  
Mental health cuts could affect Okla. communities
Gala combs her hair outside of her tent, before heading off to the library to use their computer. (Bill O'Leary - The Washington Post)
Gala Crum is homeless, pregnant and living in a tent alongside the interstate in Prince William county. Pictured, Gala Crum, in the woods outside of the tent she has shared since last April. She and her boyfriend, who did not want to be photographed, are hoping to get an apartment soon. (Bill O'Leary - The Washington Post) 
Homeless campers face added challenges weathering wintertime 
---
President Préval 'overwhelmed' and largely absent 
Photo: Reuters 
Planetary Problem Solver: Bill Clilnton : From his vantage point as a global philanthropist, the former president talks about the 21st century's interdependent world...
 
Chavez says U.S. occupying Haiti in name of aid 
---
Yemen official tells AP US troops not wanted  
Marines exit Iraq in first wave of US forces out  
5 Americans detained in Pakistan allege torture
 
Exclusive: Al Qaeda linked to rogue air network: U.S. official
 
Afghans losing hope after 8 years of war
 
Xe Services aiming for Afghan police training deal 
NATO official: US intel lacking in Afghanistan
 
U.S. boosts efforts to track aid money in Afghanistan
 
AP IMPACT: UN cuts back on investigating fraud 
---
Super Bowl-style corporate ads for candidates?

 
Mr. Nice Guy: Eric Holder Jr. : Eric Holder Jr. on investigating torture, closing Guantanamo... and a certain former vice president.  
38 are arrested in N.Va. narcotics sting : Operation part of battle against rising drug use by young people in suburbs
From incarceration to meditation in Missouri : For 14 years, guru has run alternative program for parolees
Calvert beefing up patrols after robberies : OxyContin, money stolen in incidents
Protesters march past Phoenix police officers in riot gear during a march against Maricopa County Sheriff Joe Arpaio and his immigration efforts Saturday, Jan. 16, 2010, in Phoenix. Immigrant rights advocates say Arpaio's patrols have racially profiled people with brown skin. Arpaio denies racial profiling, saying his deputies approach people when they have probable cause to believe they had committed crimes. The U.S. Justice Department is investigating allegations of discrimination and unconstitutional searches and seizures against Arpaio. (AP Photo/Ross D. Franklin)
  
Can this officer win the war?
Drug abuse in US prisons is tough to stamp out
In death, victims of serial killer stir their community : Women existed in the shadows Residents now vow to reach out to the troubled
For many of his adult years, Patrick Kennedy struggled with addiction. Now sober, the congressman has fought for equal insurance coverage for mental health. (Linda Davidson -- The Washington Post)   
Personal Low, Career Peak: After Drug-Fueled Crash, Patrick Kennedy Turned Focus to Mental Health-Care Reform
Treatment vs. incarceration: U.S. officials debate handling of drug offenses
 
Canadian safe-injection site to remain open
 
New vaccine blocks the high of cocaine : One danger: Some addicts take massive amounts to beat the treatment
We Tried A War Like This Once Before
Treatment vs. incarceration: U.S. officials debate handling of drug offenses
 
Canadian safe-injection site to remain open
 
For $65, tourists get peek at Los Angeles gangland 
A GRAFFITI ARTIST STANDS IN FRONT OF A PAINTED WALL at the Graff Lab during a "LA Gang Tours" tour of Los Angeles. Only miles from the scenic vistas and celebrity mansions that draw sightseers from around the globe, but a world away from the glitz and glamour, a bus tour is rolling through the dark side of the city's gang turf. Passengers paying $65 a head sign waivers acknowledging they could be crime victims as they put their fate in the hands of tattooed ex-gang members who say they have negotiated a cease-fire among rivals in the most violent gangland in America. (AP Photo/Hector Mata)
Northern Irish leaders shake hands for first time 
© Copyright 1996- 2010 The Washington Post Company
V I O L E N C E
Hate Crimes Against Hispanics in USA
Feds charge Pa. teens,
police officers

in attack

December 15, 2009, WASHINGTON — A federal grand jury has indicted two Pennsylvania teenagers and four Shenandoah police officers in a hate crimes investigation into a fatal attack on a Hispanic man.

Derrick Donchak and Brandon Piekarsky were charged with a hate crime for the fatal beating of Luis Ramirez while shouting racial epithets at him in July 2008. More, HERE.

Copyright© 2009 Taragana 

You Tube

 




---
H I S T O R Y  
The JFK Assassination: New York Times Acknowledges CIA Deceptions
by Peter Dale Scott
The New York Timeson October 17, 2009 published a page-one story by Scott Shane about the CIA's defiance of a court order to release documents pertaining to the John F. Kennedy assassination, in its so-called Joannides file. George Joannides was the CIA case officer for a Cuban exile group that made headlines in 1963 by its public engagements with Lee Harvey Oswald, just a few weeks before Oswald allegedly killed Kennedy. For over six years a former Washington Post reporter, Jefferson Morley, has been suing the CIA for the release of these documents.
Sometimes the way that a news item is reported can be more newsworthy than the item itself. A notorious example was the 1971 publication of the Pentagon Papers (documents far too detailed for most people to read) on the front page of the New York Times.  More, HERE.
---
THE BUSH LEGACY
Photo Credit: Wikipedia, George Walker Bush; born July 6, 1946 was the 43rd. President of the United States of America from 2001 to 2009 and the 46th Governor of Texas from 1995 to 2000.Bush is the eldest son of George H. W. Bush (the 41st President) and Barbara Bush; he is one of only two American presidents to be the son of a preceding president. After graduating from Yale University in 1968, and Harvard Business School. in 1975, Bush worked in his family's oil businesses.
1st Lt. George W. Bush in National Guard uniform. Military Service Controversy 
Los Angeles Times: The legacy of President George W. Bush will undoubtedly be debated by scholars and historians for many years to come. But as the president and his administration enter their final weeks in office, many of those who were most affected by the policies and politics of the last eight years are already beginning to look back in an effort to assess what they experienced. Here are some of their voices. More, HERE.
The Washington Post: "The real culprits in this sordid story are those higher-ups, starting with former president George W. Bush and former vice president Richard B. Cheney, who led America down the degrading path of state-sanctioned torture and left the next administration to cope with the fallout."

Died

February 02, 2010

serving during Operation Enduring Freedom
28, of Grimes, Iowa; assigned to the 1st Battalion, 508th Parachute Infantry Regiment, 4th Brigade Combat Team, 82nd Airborne Division, Fort Bragg, N.C.; died of wounds sustained when enemy forces attacked his vehicle with an improvised explosive device Feb. 2 in Zabul province, Afghanistan. Also killed was Pfc. Zachary G. Lovejoy

 

---
ECONOMY

---
RISING CRIME
Heists Targeting Truckers On Rise 
TKTK: Drivers at a truck stop in Nebraska in December. In many recent cargo robberies, thieves have taken whole rigs when drivers stepped away.
Robberies Are "Wreaking Havoc" on U.S. Highways, Endangering Consumers
By JENNIFER LEVITZ. Complete article, HERE. 
Copyright ©2010 Dow Jones & Company, Inc. All Rights Reserved
---

COCAINE & US GOVERNMENT DRUG CONSPIRACIES 
University of California Press, Berkeley, Los Angeles, London: When the San Jose Mercury News ran a controversial series of stories in 1996 on the relationship between the CIA, the Contras, and crack, they reignited the issue of the intelligence agency's connections to drug trafficking, initially brought to light during the Vietnam War and then again by the Iran-Contra affair. Broad in scope and extensively documented, Cocaine Politics shows that under the cover of national security and covert operations, the U.S. government has repeatedly collaborated with and protected major international drug traffickers. A new preface discusses developments of the last six years, including the Mercury News stories and the public reaction they provoked.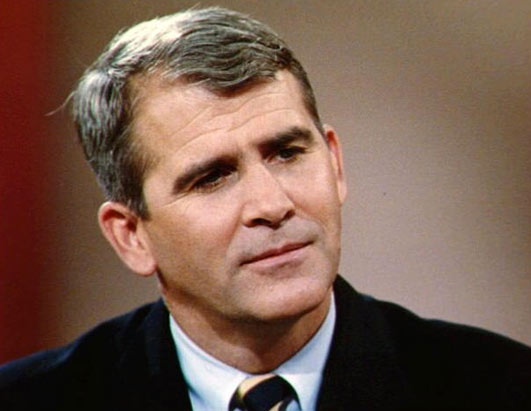 Photo Credit: ABC NEWS, THE IRAN-CONTRA AFFAIR: WHERE ARE THEY NOW?
Wikipedia: The Iran–Contra affair was a political scandal in the United States which came to light in November 1986, during the Reagan Administration, in which senior US figures agreed to facilitate the sale of arms to Iran, the subject of an arms embargo, to secure the release of hostages and to fund Nicaraguas Contras.
Celerino Castillo: On New Years Eve, 1979, he joined the DEA as one of the few Latino agents. Cele's career history clearly shows his dedication to his work, his patriotism and his love of the United States, his tireless attempts to fight a true war on drugs and his unwillingness to compromise his beliefs despite pressure from his superiors.   
C A N A D A
RCMP corruption and their cooperation with Asian drug lords
U N I T E D   K I N G D O M  -   L o n d o n
---
N1H1 SWINE FLU
Source: ABC News
Copyright © 2010 ABC News
The Centre for Research on Globalisation (CRG) is an independent research and media group of writers, scholars, journalists and activists. The CRG is based in Montreal. It is a registered non profit organization in the province of Quebec, Canada. ESPAÑOL,  Português, Deutsch.


Motion in the Parliamentary Assembly of the Council of Europe

 


 2010-01-12

 

Swine flu: "They Organized the Panic". Inquiry into the Role of Big Pharma and WHO by Council of Europe 
by Bruno Odent - 2010-01-11 

More US military personnel have taken their OWN lives than have died in action
- by Finian Cunningham - 2010-01-12
A Failure to "Integrate and Understand," or a Thin Tissue of Lies

 by Tom Burghardt - 2010-01-11

 

by Justin Elliott - 2010-01-13

Given the cell phone technology available in 2001, cell phone calls from airliners at altitudes of more than a few thousand feet, were virtually impossible

 

by Prof David Ray Griffin - 2010-01-12

 

More topics,

HERE

.

Source UK News
Source: Fox News
by You Tube
---
PERCEPTIONS  
Perception of Canadians about Mexico
MEXICO - U. S., WORLD PERCEPTIONS
The US Perception of Corruption in the Government of Mexico, US-Mexico Border Fence/Great Wall of Mexico. Houston Chronicle: It's time to end the stereotypes
 
VIDEO, The US - Mexico Border by Sundog
The priority mission of the Border Patrol is preventing terrorists and terrorists weapons, including weapons of mass destruction, from entering the United States. Border Patrol Agents patrol nearly 6,000 miles of international land border with Canada and Mexico and nearly 2,000 miles of coastal border. Undaunted by scorching desert heat or freezing northern winters, they work tirelessly as vigilant protectors of our Nation's borders.
Border Security and IMMIGRATION Reform
President Bush outlines his vision for comprehensive immigration reform.
---
F A C T S 
Mexico's Perception of the United States' Corruption in the following areas: Defense Department, GANG BANGERS IN THE UNITED STATES ARMED FORCES (Video by You Tube) The War on Drugs,  Policía de Caléxico: pasa 95% de la droga, Narco compra en Estados Unidos a ex militares, ILLEGAL DRUGS CONSUMPTION, Health Care, Public Safety, Police, Enforcers on the WRONG Side of the Law (You Tube Video) Politics, Academics,  Corporate Practices, Sex, Journalism, Sports, with "gate" suffix, Televangelist. Sex in the Catholic Church, Olympic games.
REPORTED BY MEDIA
---
R E L A T E D   S T O R I E S
MORE than 250 Canadians slain outside their country since 2000. Victims claim the Canadian Government does not do enough to protect its citizens.
Canadian Travel Warnings about Mexico are almost an identical copy of the U. S. State Department's. Canadian Embassy sources indicate that more than a MILLION citizens visit Mexico every year without any incident. The Mex Files, on quote: "The country's entire population is only 32 million (slighly less than double Mexico's Federal District).  That's a pretty big percentage of the country's population — and out of a million people anywhere,  you'd normally expect a few to die and, alas, a few to be murdered.."
---
The Ugly American by Camille Collins
"...So I called the damned cable company and set 'em straight. I mean, how are my kids supposed to survive without cartoons? And how the hell am I supposed to get by without being able to watch wrestling?! You know what the problem with this country is? They don't have their priorities straight!"
Commentary made by an Ugly American while walking along a village street in Mexico.
I never really stopped to consider what it meant to be an American, a bona fide United States Citizen, until I began to travel. Then I began to get the dirty looks and hear the uncomplimentary remarks - some of which I understood. I began to realize that of all the countries in the world, my native one had a really bad reputation, one that spilled over onto me. When outside the United States I would speak Spanish and avoid places where Americans gathered in huge flocks, like McDonald's. By the time the natives found out the truth about me they had gotten to know me and not my passport.
My new foreign friends would ask me why Americans traveled when they hated to be away from home so much. And why we (Americans) think we're so much better than everyone else. After all, we are one of the youngest countries in the world. More, HERE. 
Published on January 1, 2006 by Camille Collins © 2006
Copyright ©1996-2009 MexConnect 

February 10, 2007 by David Taylor
Excerpts
With all the headlines from home, I am beginning to wonder why I'm living in Mexico. 

My neighbourhood isn't exactly ritzy, but it isn't rough either. I feel safe walking at night — so does my girlfriend — and we do it all the time: A late movie, a concert, a beery night at the bar.

Every year hundreds of thousands of Canadians travel to Mexico without incident. Thousands make their winter homes here or have retired in Mexico and are full-time residents. Some, like me, work and live here by choice.

This is a developing country in transition from an authoritarian past to a more democratic present. Change is coming, albeit slowly.

Mexico isn't Canada and any tourist should know that. But it isn't Congo either. You're about as safe as you would be in any large American city, and who shies away from going there?   
Biography

David Taylor is a freelance journalist based in Mexico City. His work has appeared on CBC Radio and NPR and in the Globe and Mail. From 2000 to 2006 he was CBC Radio's parliamentary bureau chief in Ottawa. His interest in Mexico goes back nearly two decades, and he has covered stories throughout the country since first arriving there as a freelancer in 1988.
IMPORTANT MESSAGE BY SOLUTIONS ABROAD PRESIDENT, Feb. 6, 2007
---
Canadians Should Continue to Visit Mexico 
I was recently contacted by the Canadian Broadcasting Company (CBC) to be interviewed regarding the non-fatal shooting of two Canadians in a hotel one recent Saturday night in Acapulco.
This follows an unfortunate incident of a 19 year-old who died while visiting a night club last month in the same city and a the mysterious murder of a Canadian couple in their hotel room in Cancún. Certainly, the level of drug-fueled violence that has afflicted border towns, as well as Acapulco, in the last year has all of us worried. President Calderón has considered the situation grave enough to send military personnel to those areas, as well as to Michoacán. Nevertheless, on any given day, there are about 2 million Americans and Canadians in Mexico, including almost a million that are considered either residents, or residential tourists, with second homes South of the border. In Canadian terms, that's about the entire population of Montreal, which suffered 35 homicides last year
I am not qualified to speak of the specifics of either the Ianero couple in Cancún last year or the Deprisco, Calara and Manela cases in Acapulco last month, nevertheless, with 1 million Canadians visiting Mexico each year I would be careful to disqualify the world's 7th most important tourist destination based on three isolated incidents. I visit all of these destinations with my family, which allows me to recommend them. Nevertheless, I am aware of Acapulco's recent surge in violence, so let me invite those who are worried about security issues by pointing out the excellent safety record of the number one Mexican beach destination for Canadians, which is Puerto Vallarta, a romantic resort by the sea. Or, better yet, take a tour of colonial cities such as San Miguel de Allende, Guanajuato, Zacatecas or Querétaro, all located in states that have lower crime rates than Canada's cities.
Canada and Mexico have a long tradition of friendly visits. Mexico is a country with over 105 million people who like Canadians and have such a wide variety of destinations that there truly is something for everyone. My advice is: learn about the places you visit by going to sites like http://www.solutionsabroad.com/ and take an active roll in deciding where to go. I'm sure you'll be glad you did.
Living in Canadian Provinces.....Top Reasons

TOP REASONS TO LIVE IN BRITISH COLUMBIA
 

1. Vancouver : 1.5 million people and two bridges. You do the math.
2. Your $400,000 Vancouver home is just 5 hours from downtown.
3. You can throw a rock and hit three Starbucks locations.
4. There's always some sort of deforestation protest going on.
5. Weed

TOP REASONS TO LIVE IN ALBERTA

1. Big rock between you and B.C.
2. Ottawa who?
3. Tax is 6% instead of approximately 200% as it is for the rest of the country.
4. You can exploit almost any natural resource you can think of.
5. You live in the only province that could actually afford to be its own country.
6. The Americans below you are all in anti-government militia groups.

TOP REASONS TO LIVE IN SASKATCHEWAN

1. You never run out of wheat.
2. Your province is really easy to draw.
3. You can watch the dog run away from home for hours.
4. People will assume you live on a farm.

TOP REASONS TO LIVE IN MANITOBA

1. You wake up one morning to find that you suddenly have a beachfront property.
2. Hundreds of huge, horribly frigid lakes.
3. Nothing compares to a wicked Winnipeg winter.
4. You can be an Easterner or a Westerner depending on your mood.
5. You can pass the time watching trucks and barns float by.

TOP REASONS TO LIVE IN ONTARIO

1. You live in the centre of the universe.
2. Your $400,000 Toronto home is actually a dump.
3. You and you alone decide who will win the federal election.
4. The only province with hard-core American-style crime.

TOP REASONS TO LIVE IN QUEBEC

1. Racism is socially acceptable
2. You can take bets with your friends on which English neighbour will move out next.

3. Other provinces basically bribe you to stay in Canada
4. You can blame all your problems on the 'Anglo *#!%!'

TOP REASONS TO LIVE IN NEW BRUNSWICK

1. One way or another, the government gets 98% of your income.
2. You're poor, but not as poor as the Newfies.
3. No one ever blames anything on New Brunswick .
4. Everybody has a grandfather who runs a lighthouse.

TOP REASONS TO LIVE IN NOVA SCOTIA

1. Everyone can play the fiddle. The ones who can't, think they can.
2. You can pretend to have Scottish heritage as an excuse to get drunk and wear a kilt.
3. You are the only reason Anne Murray makes money.

TOP REASONS TO LIVE IN PRINCE EDWARD ISLAND

1. Even though more people live on Vancouver Island , you still got the big, new bridge.
2. You can walk across the province in half an hour.
3. You can drive across the province in two minutes.
4. Everyone has been an extra on 'Road to Avonlea.'
5. This is where all those tiny, red potatoes come from.
6. You can confuse ships by turning your porch lights on and off at night.

TOP REASONS TO LIVE IN NEWFOUNDLAND

1. If Quebec separates, you will float off to sea.
2. If you do something stupid, you have a built-in excuse.
3. The workday is about two hours long.
4. It is socially acceptable to wear your hip waders to your wedding .
---
SECURITY CORNER
In January 2007 Security Corner is appearing in yet one more NEW
 ARTICLE by the Washington Post, thanks to International Travel reporter
Gary Lee
.
This is in addition to:
TRAVEL Q&A
Washington Post Staff Writer
Article published on Sunday, September 10, 2006; Page P03
Comments  received by the Washington Post
In three years of living in Mexico City, I have never had any problem with crime or theft. Ive ridden subways, minibuses, taxis, etc. Just use common sense as you would in New York, Chicago or London. Tourists obviously stand out a bit more besides sitio taxis there are also taxis seguros which can be called from any location just look in the yellow pages for many companies. Also, the metro is 2 pesos, less than 20 cents, not 50 cents. Dirt cheap, since its heavily subsidized. By contrast in Monterrey its 50 cents a ride.

By mdwolfe | Dec 29, 2006 7:26:21 PM

I have been living in Mexico City for some 6 years now and have never felt threatened or had a problem. The city is fascinating and vibrant. I gave up my car several years ago and use public transportation and sitio taxis....again without a problem. The city clearly has safety issues, but aproaching a visit here as if you were entering a war zone is quite exagerated in my opinion. Common sense is all that is needed. In what I have read crimes against tourists are uncommon. As for Polanco and Condessa being the particularly safe I would beg to differ car theft and muggings are rife in these upscale areas.

By cornu | Dec 30, 2006 10:02:53 AM

I went to Mex City for three 3days/nights in Nov en route to Mazatlan. It was fantastic, cleaner and friendlier than when I was last there in 83. Im glad I didnt see this article before I went, or it would have made me paranoid.

By fridakfan|Jan 3, 2007 4:05:26 PM

This is ridiculous. It sounds like bagdhad. Why the hell would anybody take such a vacation? If I want this type of treatment Ill go to DC in the middle of the night.

By david041054|Dec 31, 2006 1:03:08 AM 
Further, our Audience will find additional coverage in our Media page
Section.© 2009 YouTube, LLC
 © Copyright 2005-2009 GlobalResearch.ca
---
Last Updated on Sunday, 09 May 2010 09:03